The hardtop can be easily reinstalled when needed without any issues.
BHPian vvb8530 recently shared this with other enthusiasts.
Hello guys!!
So I asked on this thread a few days ago for feedback from anyone with experience in temporarily removing and refitting the hardtop on the Thar, but I don't think anyone has done it yet. I went ahead and tried it on my Thar anyway and used it for a family wedding. I had asked the service guys at the shop and they said they had no experience removing a hardtop either, but they had installed a hardtop on a convertible with no problems, used the contact and checked the factory info as well and was told it was a fairly simple process and shouldn't be a problem. Mineel from Mkraft Mumbai was also quite sure he could handle it without any problems, so he did the job in his workshop. Been using the car for a few weeks now after refitting the hardtop including some fast highways and had no issues, also tried the power wash and found no leaks, but I hope not to have any surprises during the monsoons.
The process of removing and refitting the hardtop was quite easy, with the hardest part being storage as the hardtop is very bulky. I had it out for a week and it took up so much space that the guys at Mkraft couldn't manage to hold it for more than two days in their house without it affecting their operations due to space constraints , so I had it transported by truck and kept it stored in my factory. It was all a hell of an effort, but well worth it as the Thar looked damn hot and was a real attraction at the wedding.
Some photos for the pleasure of the eyes:
My very non-oil dad had a great time driving the roofless Thar on a Sunday morning wearing his best airmen.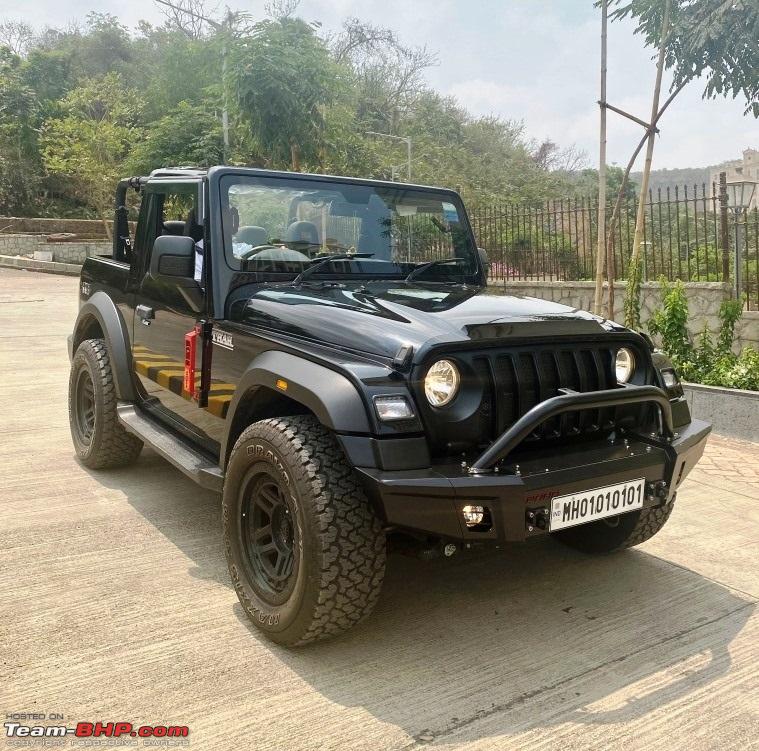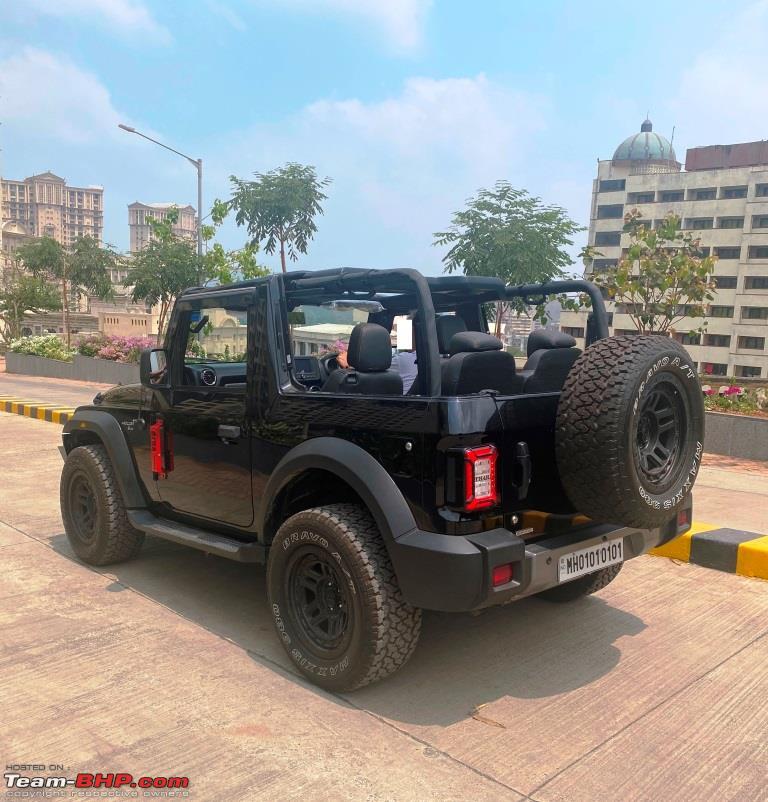 Ready for the wedding with my Bimmer.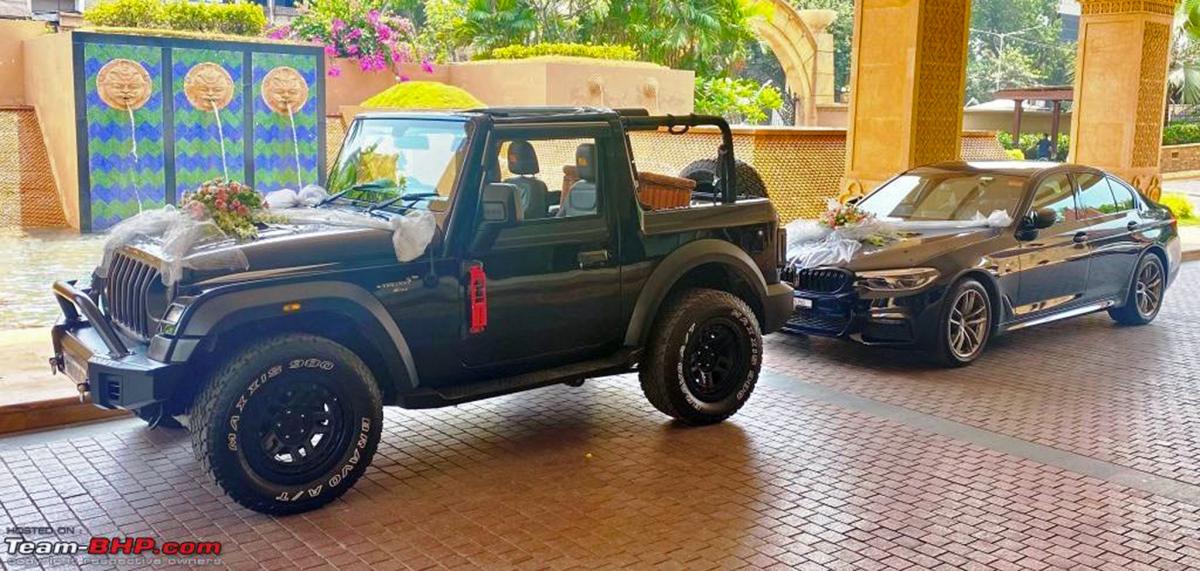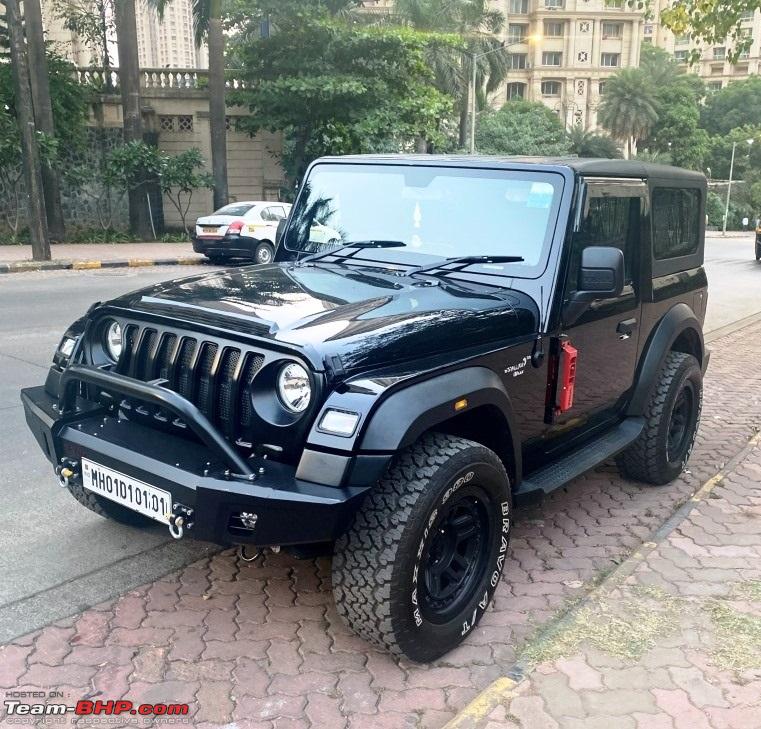 I hope my post helps anyone who wants to remove the hardtop.
Cheers!!
Here is what BHPian VALLURIS should say about it:
That's a nice Thar you got. The topless version of the hardtop is kind of a kick. You have great taste.

Very well thought out and executed!!!

A question however how did you manage the air conditioning and the dust?
Check out BHPian's comments for more ideas and information.