MEERUT: Vinod, Pappu and Dharamveer are working tirelessly day and night to complete the task given to them in 2019. These stone carvers from the stone town of Hindaun in Rajasthan are trying to finish the task of desiring detailed inscriptions and verses from the Holy Quran on one of the main gates of Shahi Jama Masjid, the oldest mosque in the city.
With little understanding of what they are carving on the stone, the trio are risking their health by inhaling the dust and enduring the noise emitted by the stones to complete the task delayed for a year due to the Covid outbreak. So far, these sculptors have worked in over 40 mosques across India, including the Jama Masjid in Delhi.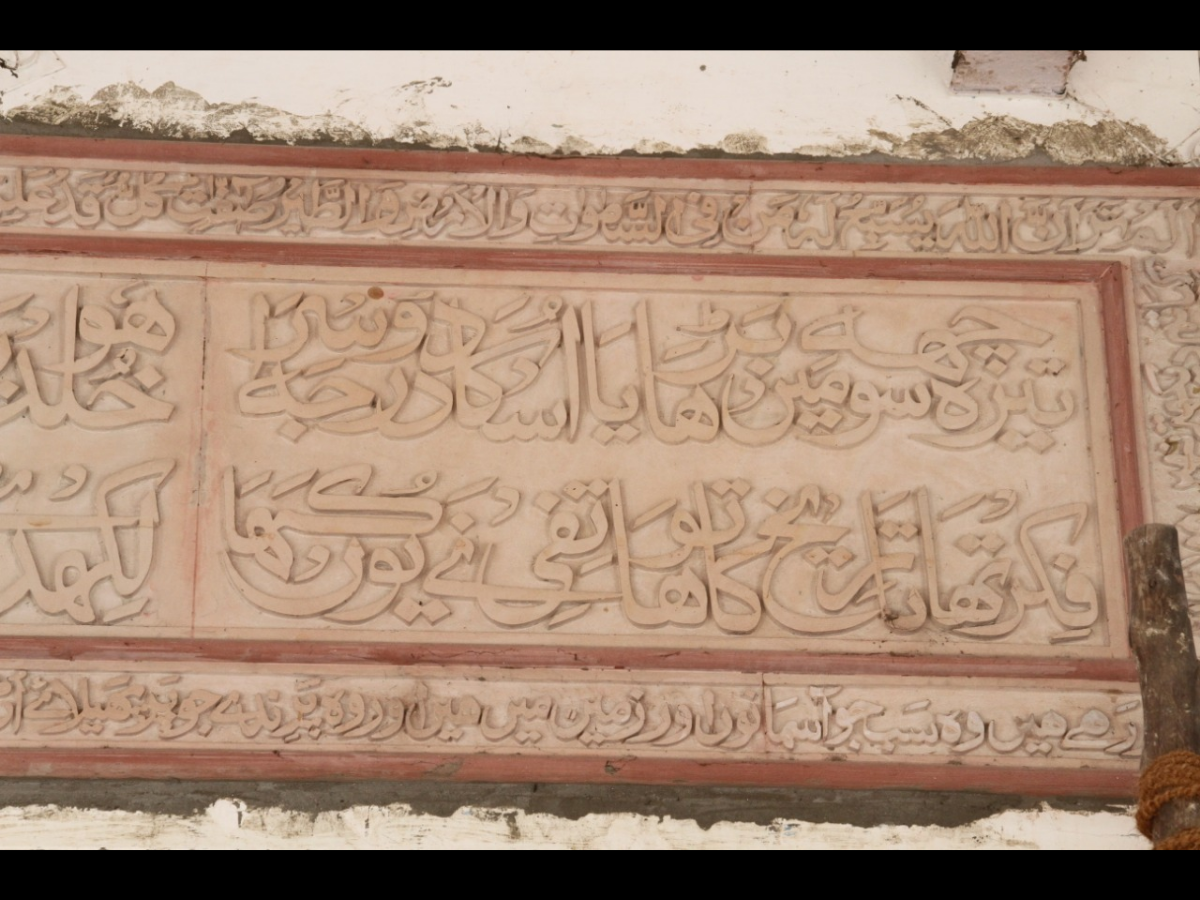 The three also worked in the Swaminarayan Akshardham temple in Delhi and in several Jain temples across the country. But 60% of their work is focused on Islamic structures.
"We have more work in mosques because they still use the art of stone carving," said Dharamveer, a fifth generation stone sculptor and probably the last as his children are not interested in the family profession.
Pappu said he didn't want his children to follow in his footsteps. "This dust makes us sick. Over 50 people in our village have died in the past 10 years from silicosis caused by inhaling silica dust.
Once the task here is accomplished, the trio offer to move to Delhi to join others from Hindaun who are working there. Hindaun's men are currently busy carving mosques in Nainital and Delhi.
Bablu Chaurasia, the contractor at the site, lamented that the Hindaun stone artists may be the last to work with their hands, as machines are used everywhere as substitutes.
Meanwhile, artisans attract students and visitors to the mosque who come to see them handcrafted stone inscriptions at the Jama Masjid here.
According to Ata-Ur-Rehman, a teacher at the mosque, the building is around 700 years old and was built in 1306 by Sultan Nasiruddin Shah. Hence the need for repairs.
"The management of the mosque wants to preserve its history for which we were looking for people able to cut stones exactly as it was originally done. The giant doors and domes carry verses from the Koran and the history of the mosque in Urdu. These artisans do the job with such dedication that it seems they do it with heart, "Rehman said.